Prepare for ministry wherever God calls you
When you earn your Master of Arts in Ministry Studies from Moody Bible Institute, you'll be uniquely equipped for your specific field of ministry. Learn from professors with practical and academic experience. You can develop as an effective leader, ready and able to serve God's people. Combine your base core of six biblical and theological classes with your choice of six electives for an emphasis that serves your specific calling.
Church Internship or Residency Program Option
Moody is now offering the MAMS as an academic resource for churches. This degree has proven a valuable experience for participating churches, allowing all 36 credits to be taken online and in a unique learning cohort! If you are interested in offering the MAMS to your interns, please email partnerships@moody.edu.
Program Plan (Chicago and Plymouth) Program Plan (Online)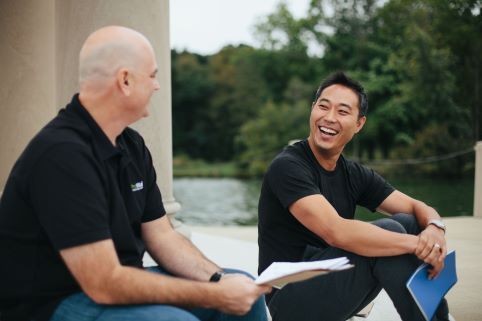 Your Ministry Studies program
As you study, you'll:
Dive into the specifics of your unique field of ministry
Gain a broad understanding of Old and New Testament history, literature, and theology
Learn proper and effective ways to communicate biblical truth
Engage in critical and constructive study of systematic theology
Take an in-depth look at church history and culture
Concentrations: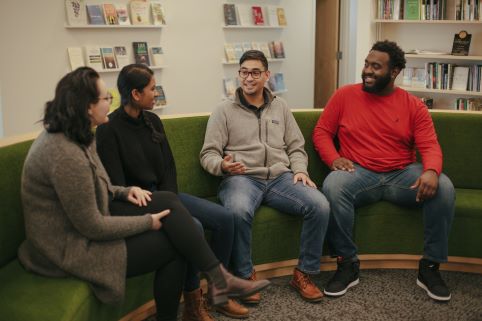 Financial Aid
A Moody seminary education is easier than ever to afford at $519 per credit hour (price subject to change per academic year). Our scholarships and payment plans help you even more by defraying the cost of tuition and spreading out your financial obligations over time. Some students may also be able to receive advanced standing credit and finish the program in fewer semesters.

Here are programs similar to MA in Ministry Studies
Quick Links
ADMISSIONS
Connect with an admissions counselor, and learn about the application timeline.
STUDENT SERVICES
Learn about the services dedicated to helping you succeed at Moody.
STUDENT LIFE
Find out about what life at MTS Chicago campus is like.