Invest in God's Kingdom, One Child and Family at a Time
"If I could relive my life, I would devote my entire ministry to reaching children for God."
– D.L. Moody, Founder of Moody Bible Institute
As one of the greatest evangelists of his generation, D. L. Moody considered ministering to children one of life's highest pursuits.
With an Associate of Ministry in Children and Family Ministry from Moody Bible Institute, you'll be equipped to reach the youngest generation for Christ. The program teaches you to communicate transformative biblical truth to children and families that will impact their lives for eternity. You'll also gain the skills to serve them with care and compassion in multiple settings.
"In this program, I got to learn about ministry while actually doing ministry! We not only learned in the classroom but were given opportunities to put into practice what we were learning, preparing, and discussing in the real world."

Luke Morris
2014 CFM Graduate
Children's Pastor, Calvary Church
West Lafayette, Indiana
You'll study under distinguished professors who are experts in their field and will invest in your personal and academic growth. You can start using the expertise and know-how you learn in class for immediate impact in your current church or children's ministry!
Back to Undergraduate Programs
See also: Bachelor's in Children and Family Ministry Certificate in Children and Family Ministry
Your Classes
This program equips you to understand, read, and relate to children in every developmental stage so that you can effectively share the gospel with them. You'll become an expert in family ministry through a range of engaging courses:
Bible and Theology
Ministry Studies
Foundations for CFM
Special Needs CFM
Teaching and Ministry Skills for CFM
Issues and Counseling for Youth
Parenting and Family Programming (online only)
To download the current program plan, click here:
Program Plan (Chicago) Program Plan (Online)
"If you are wanting to work with children and families in any way whether in a church ministry, orphan ministry, international ministry, camp ministry, refugee ministry, or whatever else, this is the degree for you! It is so customizable and will give you practical, sustainable skills that equip you to do whatever the Lord has called you to."

Anna Brown
2014 CFM Graduate
Sunday School Director
Cedar Heights Baptist Church
Cedar Falls, Iowa
Your Ministry Opportunities
Choose to study in person at our downtown Chicago campus or online on your schedule from wherever you are! The valuable insight and practical skills you'll gain will allow you to serve in:
Churches
Ministries with inner-city kids
Orphanages
Counseling centers
Daycare facilities
Camp ministries
We understand the challenges of a college search. Choosing the right school and the right program can be overwhelming. A Children and Family Ministry Associate's program will effectively prepare you to follow God's calling on your future.
Financial Aid
For on-campus residential students, every class in your degree is paid for by the Chicago Tuition Grant, sponsored by faithful donors. Every residential Chicago undergraduate student is awarded this grant, worth up to $12,960 a year. Off-campus commuter and online students pay $399 per credit hour. Find out how to defray the remaining costs with scholarships, grants, student loans, student employment, and veterans benefits.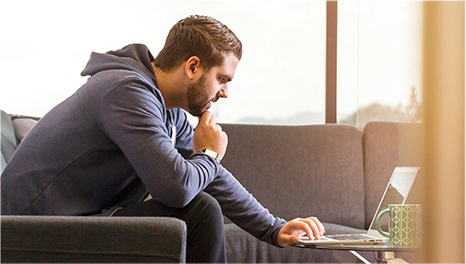 Here are programs similar to Children and Family Ministries