Become equipped to communicate Scripture effectively
When you earn your Bachelor of Science in Biblical Studies from Moody, you'll receive training to interpret and communicate scriptural truths effectively, wherever God calls you. You'll use research methodologies to learn how to study the Bible. Integrate historical, geographical, and cultural insights into your process of biblical interpretation. You'll graduate equipped to interpret and apply the Scriptures, and serve effectively in ministry or in the marketplace.
Earn your degree online wherever you are and keep your current personal and ministry commitments!
Program Plan
As you study, you'll:
Learn to interpret and teach the Bible confidently
Demonstrate a fundamental understanding of key biblical and theological concepts
Be trained to bring the message of Scripture to different audiences
Develop skills in biblical interpretation and application
Learn to apply Scripture to your life and ministry
To download the current program plan, click here:
Purpose and Outcomes
Program Purpose
The BSBS degree program is designed to help students apply the Scriptures within contemporary life and ministry. As you study, you'll gain expertise and get support for your unique strengths.
The BSBS is created for students who:
want to pursue academic goals and keep commitments to family, work, and church
have a desire to be equipped to serve effectively in ministry or in the marketplace by developing biblical thinking, interpretation, and application

Student Learning Outcomes:
At the completion of the BSBS you will be able to:
apply research methodologies to identified topics related to biblical studies
communicate the message of the Scriptures to identified audiences
utilize historical geography and relevant ancient cultural contexts in the interpretation of the Old Testament and New Testament.
create action plans to impact personal, familial, or ecclesiastical life through the interpretation of Scripture
implement a strategy for enhancing your spiritual life
Future Opportunities with a BS in Biblical Studies
When you graduate, you will be equipped to serve as a ministry leader, staff member, lay leader, or volunteer. The course will also teach you the skills to think biblically about the various issues facing ministries today. You can serve as a missionary, associate pastor, or in other ministry capacities, and you'll be prepared to pursue a Master of Divinity or other seminary degree options.
Financial Aid
A Moody education is easier than ever to afford at $399 per credit hour (price subject to change per academic year). Scholarships, payment plans, veterans benefits, federal grants and loans, and private loans help you even more by defraying the cost of tuition and spreading out your financial obligations over time.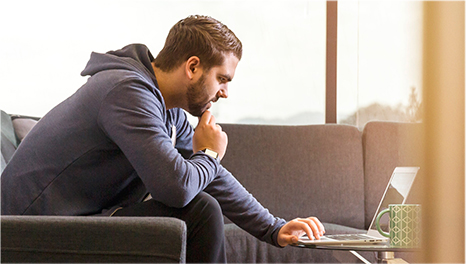 Here are programs similar to Biblical Studies