Learn how to think theologically
You can study Scripture as an overarching story. Learn how to think theologically as you read the Bible, God's narrative about what He has done. You'll examine past and present theology to help you develop discernment about what is true.
As you study, you'll:
Learn to communicate theology wherever you go.
Create action plans for improving theological literacy within your church.
Develop a model for not just knowing theology, but also doing it.
Form relationships with your professors and other students, and much more!
After You Graduate: Theological Studies Degree
Do theology wherever you are—whether you're in a church or the workplace. With an online degree in Theological Studies, you'll be equipped to serve however God calls you, with an understanding of what you believe and how to articulate it. Further your education in graduate studies, or pursue a career in ministry. You can help others understand theology everywhere you go.
Your Theological Studies Faculty
As an online student in Moody's global community, you get more than a Bible education. Our world-class faculty has traveled the globe ministering to others in Christ's name, and they will train you to do the same. Your Theological Studies faculty mentors will help you develop your own ministry focus as you learn to apply God's Word faithfully to everyday life.
Financial Aid
A Moody education is easier than ever to afford at $399 per credit hour (price subject to change per academic year). Scholarships, payment plans, veterans benefits, federal grants and loans, and private loans help you even more by defraying the cost of tuition and spreading out your financial obligations over time.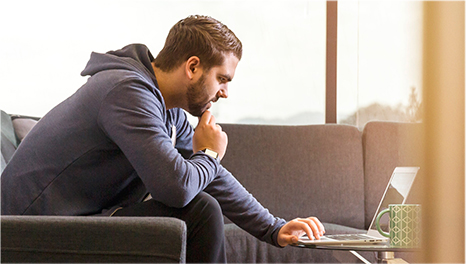 Here are programs similar to Theological Studies