Please note that over the next several weeks we will be making changes to Moody.edu to enhance your experience as you visit our site. As a result, the content on this page will be migrated onto the Academics section, and you may notice changes to the navigation menu during this time. Thank you for visiting our website!
BA in Biblical Languages
You can learn biblical Greek and Hebrew
Your Bachelor of Arts in Biblical Languages from Moody Bible Institute helps you gain proficiency in biblical Greek and Hebrew. You'll focus on how the Old and New Testaments fit together in context. Learn to produce accurate translations of biblical texts from their original language and get advanced training in biblical interpretation. At Moody you can study with experienced professors who invest in your future as you prepare to go wherever God takes you.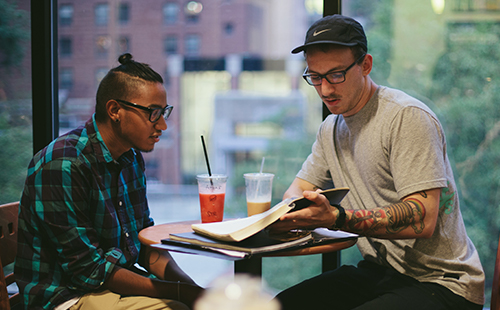 Your Biblical Languages Studies
As you study, you'll:
Critically engage with recent scholarly ideas
Study how the Bible relates to life and ministry
Get trained in the languages, literature, and contexts of the Old and New Testaments
Become competent at textual criticism, exegetical methods, and biblical theology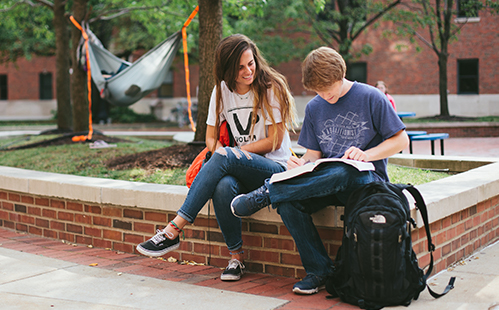 Meet your Biblical Languages professors
Learn from experienced faculty mentors such as Dr. John Goodrich, program head of Biblical Languages, and Dr. Andrew Schmutzer, professor of Bible and 2018 Alumnus of the Year.
Financial Aid
Every class in your degree is paid for by the Chicago Tuition Grant, so tuition is worry-free. Every Chicago undergraduate student is awarded this grant, worth up to $10,000 a year. You're only responsible to pay the remaining amount for room and board, fees, and costs—making a Moody degree the best value in Christian education. Find out how to defray the remaining costs with scholarships, grants, student loans, student employment, and veterans benefits.